A new book is always exciting. Opening the box for the first time and seeing all those hours of researching, writing and revising fitted between colorful covers makes a holiday. Hearing readers say they like the story is the best kind of music. And book parties are the best kinds of parties.
This last weekend was a banner weekend–with two book parties for Farmer Will Allen and the Growing Table.
Saturday story hour at New Bo Books in Cedar Rapids was a great chance to visit with long-time friends and to meet new friends of all ages. Kids could connect Will Allen's farm with their own vegetable gardens. We made vegetable and flower mobiles. And we did have cake. Thanks, New Bo Books!
Yesterday Farmer Will Allen and the Growing Table went to Laura's Krouse's Abbe Hills Farm.
Such is the power of Will Allen's vision of good food for all that just sharing his story brings people together with good food, introduces kids to the places where food is grown and gives them a chance to try that food.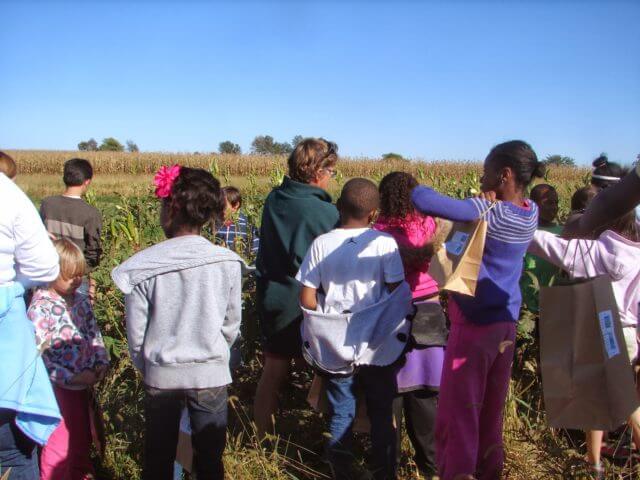 And, yes, in addition to the veggies, we did have cake.
It was a party after all.